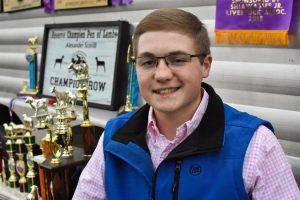 Alex Scovill
Alex Scovill is a newly elected Michigan Sheep Producers Association Board of Directors member. He is from Laingsburg where he raises and shows club lambs with his family. He is currently a senior at Perry High School and will be attending Michigan State University this fall before transferring to Kansas State University to study Agricultural Education.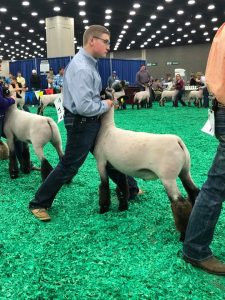 Alex focuses his club lamb business around helping his customers achieve the most success with their project. This includes working with them on showing, feeding, shearing, and overall management to be successful. Outside of raising sheep, Alex is very involved in the FFA and will be serving as the 2020-2021 Michigan FFA State President. He also announces for JV and Varsity Basketball at Perry High School is on his county's Farm Bureau Board and enjoys playing golf.
The main reason Alex joined the MSPA Board of Directors is to help connect more youth to the industry. He hopes to find ways to bridge the gap between the many youth who show lambs, and the rest of the sheep industry, like the commercial and wool sides. He believes that if we can get rid of this disconnect between "sides", we will be able to grow the industry and collectively find solutions.
Anthony Wernette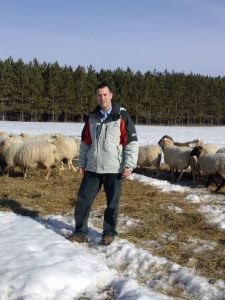 Tony Wernette has been helping his father raise sheep for as long as he can remember. They are truly apart of his family's traditions and culture. Tony shares that raising sheep can be a constant challenge but keeps life interesting. He appreciates the perspective it brings to his life and keeps him grounded.
Tony graduated with a bachelors of science from Michigan State University. After graduation, Anthony worked for the Michigan Agriculture Environmental Assurance Program (MAEAP). The MAEAP program is a voluntary program that Michigan farmers can take part in to have their operations "environmentally verified" by following and documenting Generally Accepted Agriculture Management Practices (GAMMPS). Anthony worked for the MAEAP program for six years before taking over the farm full time. Today Tony raises a flock of commercial ewes for lamb and wool production.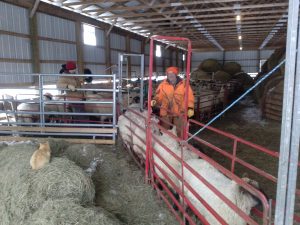 Michigan Sheep Producers Association has been a key player in Tony's successes throughout the years. Tony claims that the organization has been just as close to his story as his church parish is. He believes that the members are always eager to help and truly care about one another. It is a "very strong network" that he truly cherishes. there along the way.