Registered Suffolk Ram Lambs for Sale
Posted: October 7, 2020
Registered Suffolk Ram Lambs.  NSIP-enrolled flock.  Big-bodied, growthy rams ready to go to work.  Great WWT and PWWT numbers.  Will assist with delivery.  R&R Suffolks, Randy Hodges, 810-441-6218, hodgesrk@yahoo.com.
Meeuswse Farms
Posted: June 12, 2020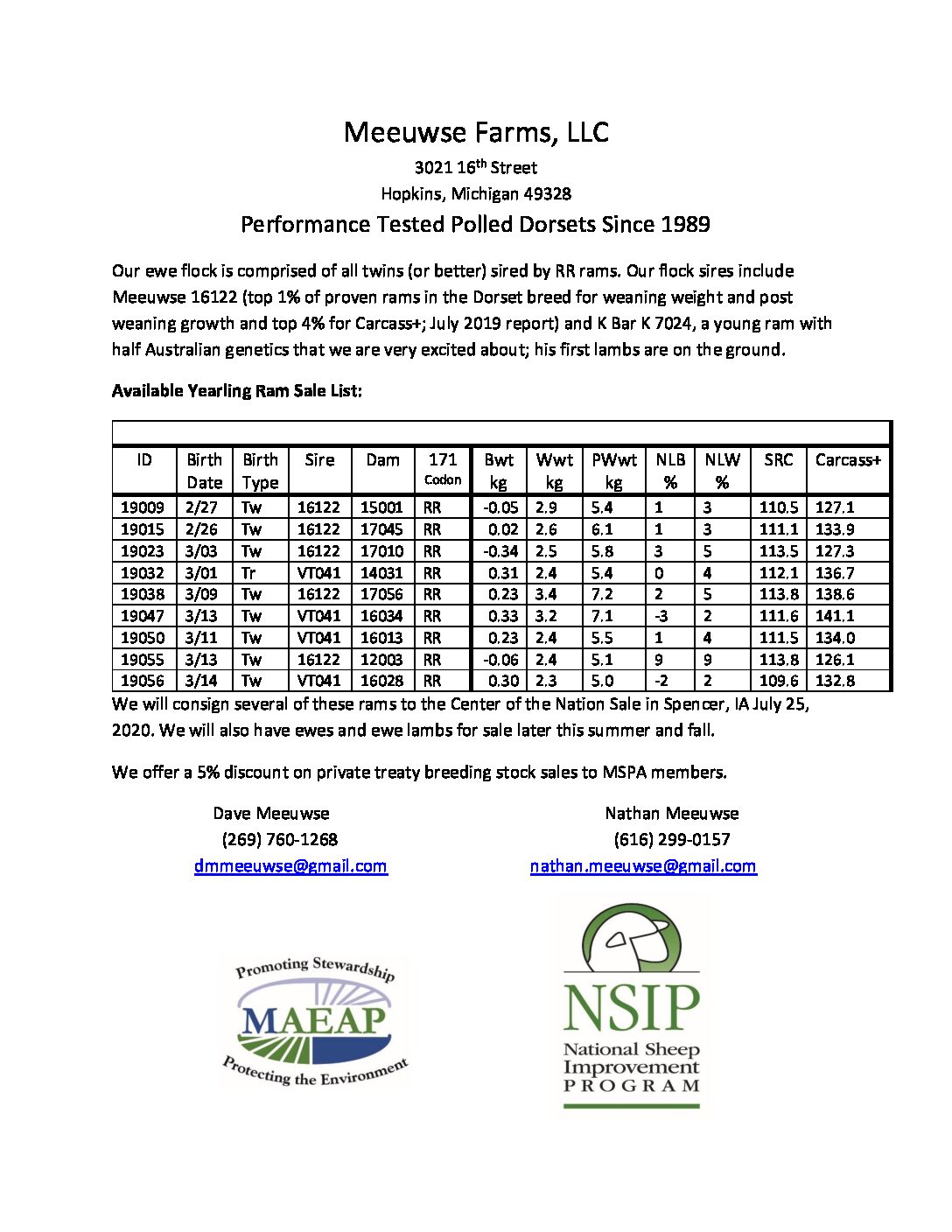 Posted: March 17, 2020
Click here to access the Rowen web site for further information.
Posted: March 15, 2020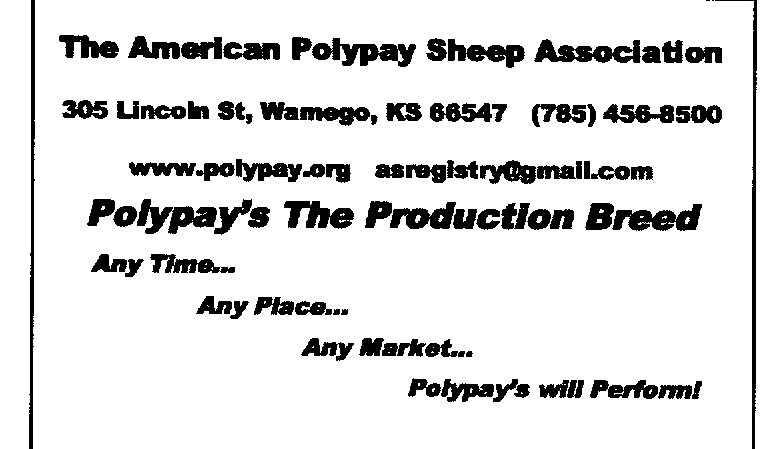 Rams for Sale
Posted: February 29, 2020
Four Rams for sale:  Black 2 yr. old is MerinoXCorriedaleXCVM, (3) yearlings: Triplet speckle face is SuffolkXCorriedaleXMerino; Clear face Red is CVMXBond; Panda face Red is CVMXBond. All husky boys with gorgeous wool and delightful personalities. $250 each. I'll be in the barn where there is no signal, so email to rosepsalm23@gmail.com pls. – Rick and Rose Hebden, Promised Land Sheep and Beef
Great Lakes Lamb
Posted: June 1, 2019