Submission Guidelines:
An ad for the newsletter and webpage can be submitted by mail or email to:
Pat Schloss
5420 Farrell Rd
Dexter, MI 48130
(413-548-4445)
pdschloss@gmail.com
and paid for by a mailed check.
classified ads can be 30 words or less
A member of the MSPA can place a free classified ad on the MSPA web page for three months.  The ad can be cancelled at any time and replaced with a new one.  Ads will be removed from the page after three months.
An ad should be sent to mbenne@frontier.com.  The ad needs to be thirty words or less.
Advertising Rates:
Member
Non-Member
Full page:
$95.00
$100.00
Half page:
$55.00
$60.00
Quarter page:
$32.00
$35.00
Business card:
(4 issues)
$22.00
$25.00
Classified ad:
$8.00
$10.00
Ram lambs for sale
Posted: October 28, 2019
For Sale:Ram lambs out of high producing ewes.
Wensleydale ewe for sale, excellent fleece
Posted: October 22, 2019
Reg. 3 yr old black Wensleydale ewe.  She produces an excellent spinners fleece.  $300.  Text or call 269-330-7413.   Southwest Michigan area.
UNITED PRODUCERS STORE
Posted: September 29, 2019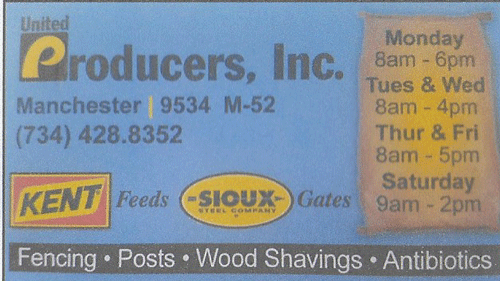 RAM LAMBS FOR SALE
Posted: September 29, 2019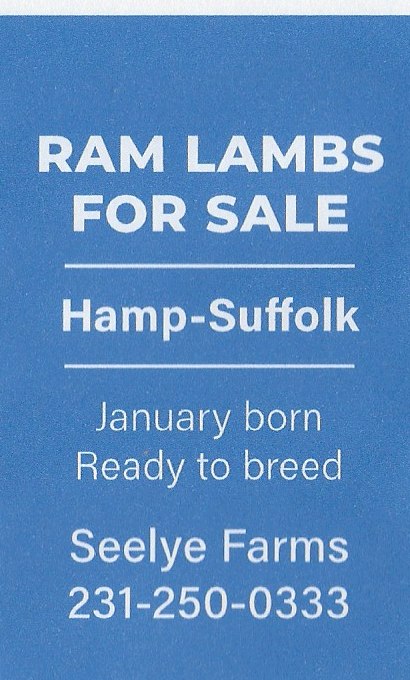 MEEUWSE FARMS
Posted: September 29, 2019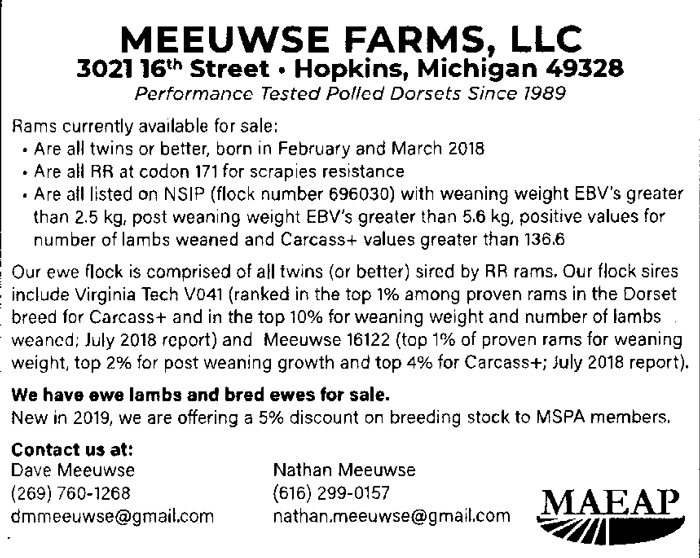 VPSI
Posted: September 29, 2019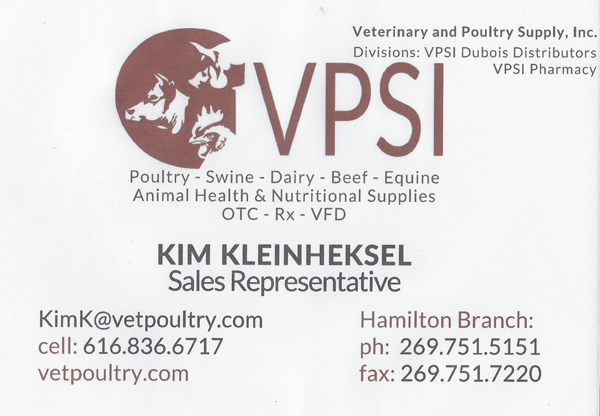 Shearwell Data
Posted: September 29, 2019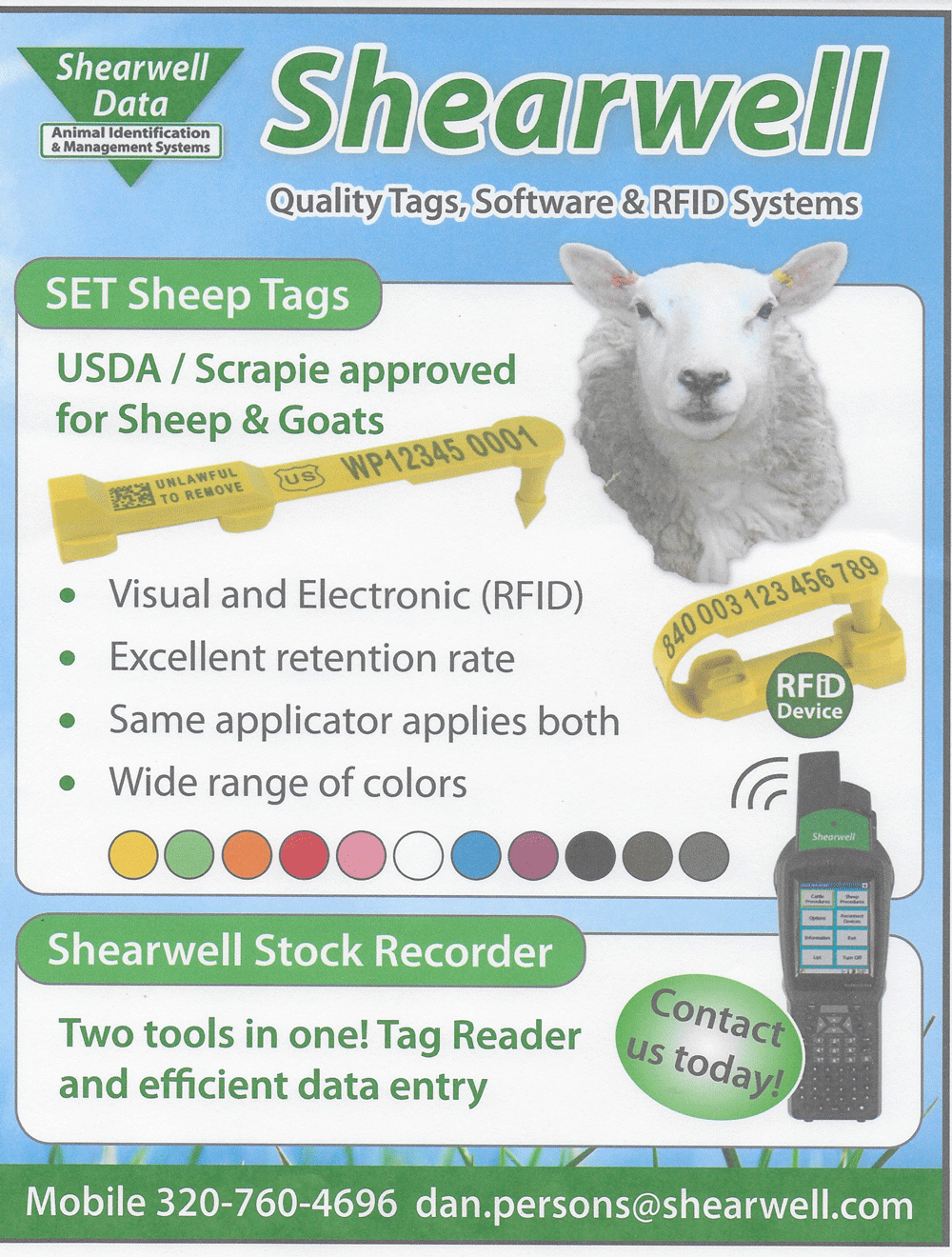 Continental Dorset Club ewes for sale
Posted: September 27, 2019
8 registered Continental Dorset Club ewes ready to breed. 3 first year ewes $275 each. 5 experienced ewes $325 each. Up-to-date on vaccinations and deworming. Call/text Josie Stoller 616-648-2712.
DUAL PURPOSE COLORED RAMS AND EWES FOR SALE
Posted: September 6, 2019
DUAL PURPOSE COLORED RAMS AND EWES FOR SALE:  Sturdy, pet quality Merino, Corriedale, Bond, CVM crosses. All fabulous wool.  One Triplet Corrie x Suffolk 2019 ram. One gray CVM ewe-2 yrs old. Two Black Yearling Rams. One gorgeous multi-gray yearling ram. Two Red 2019 rams, two 2019 ewes.  Call for prices, please.  Contact: Rose Hebden, Promised Land Sheep and Beef 231-350-2243, rosepsalm23@gmail.com.
Reau
Posted: June 1, 2019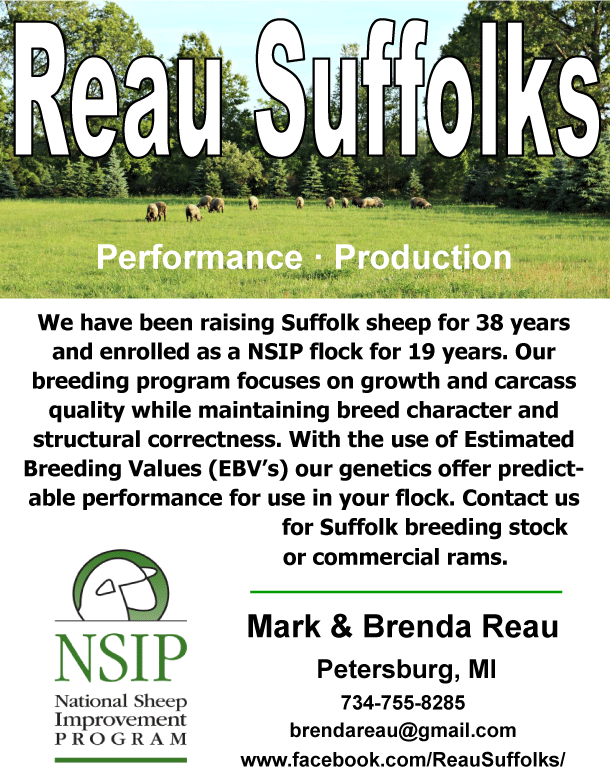 Dingerson
Posted: June 1, 2019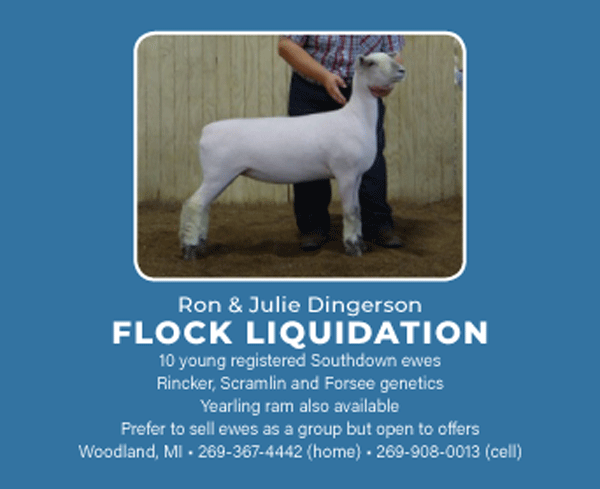 Culham
Posted: June 1, 2019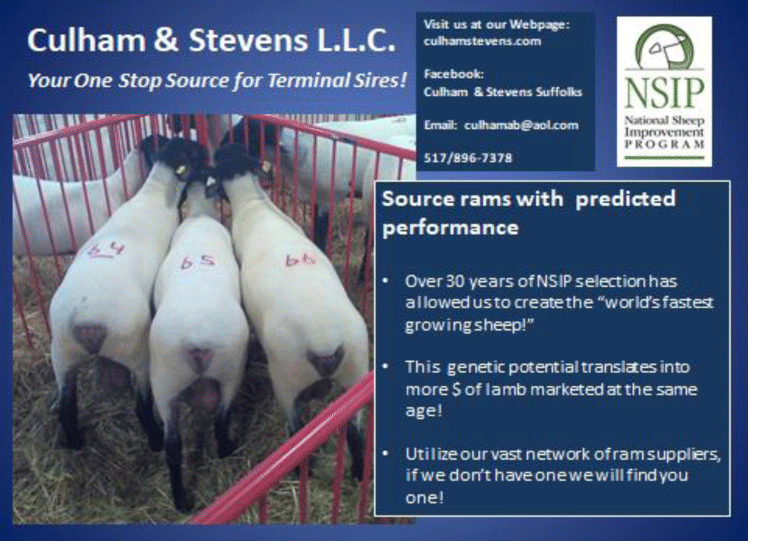 APSA
Posted: June 1, 2019
Barron
Posted: June 1, 2019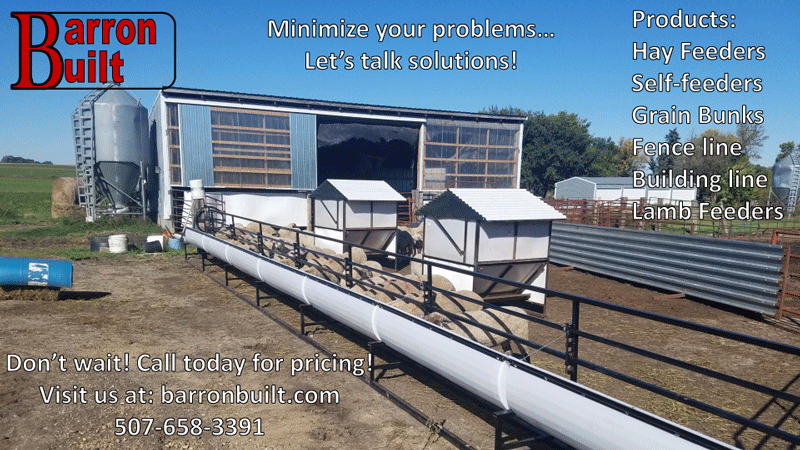 de grins
Posted: June 1, 2019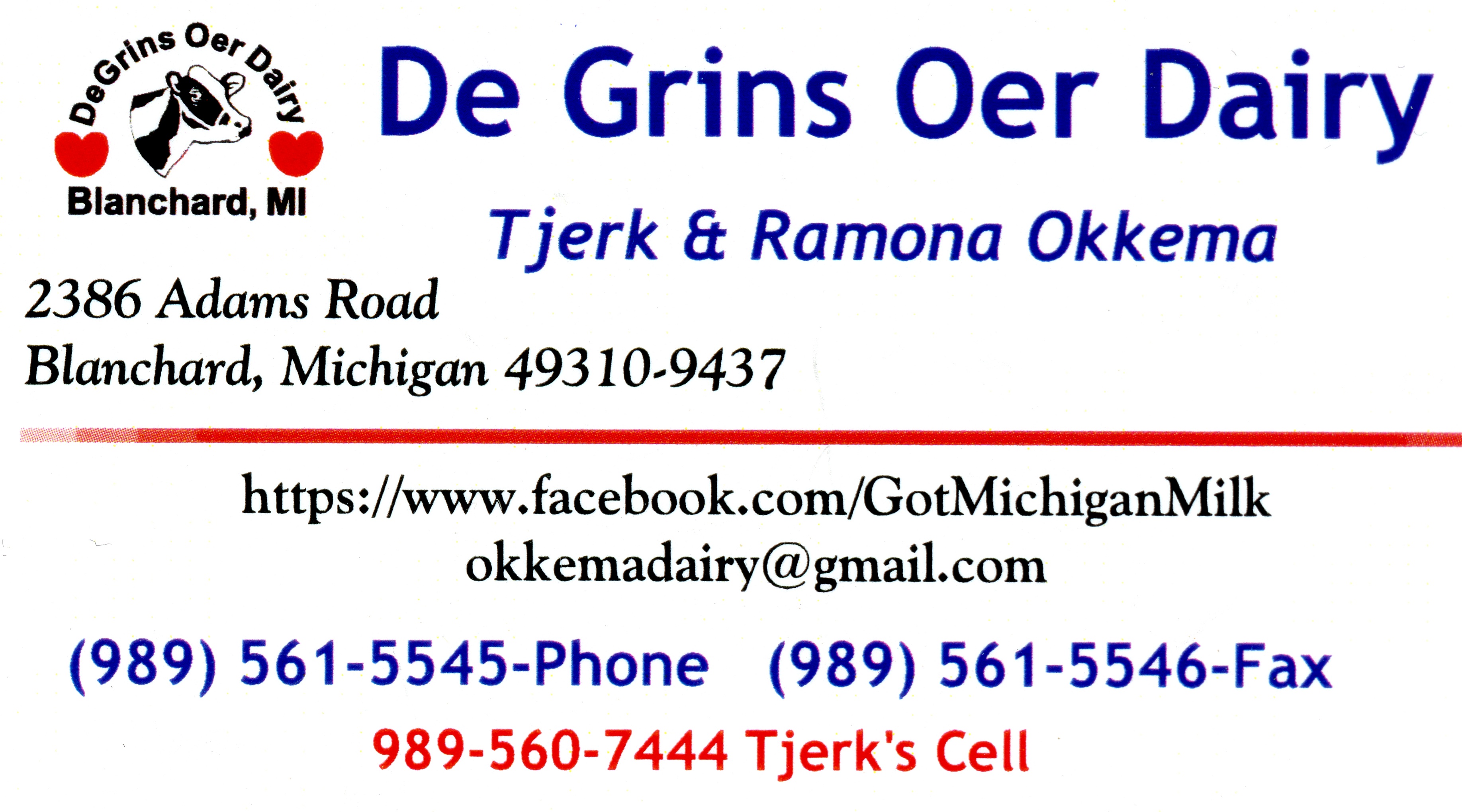 NSIP
Posted: June 1, 2019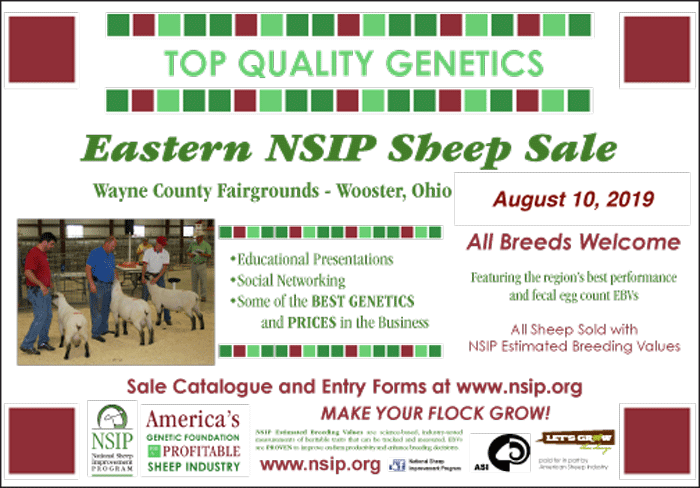 Maple Hill
Posted: June 1, 2019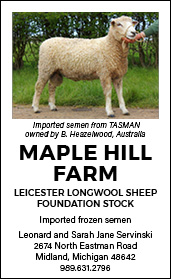 Wolff
Posted: June 1, 2019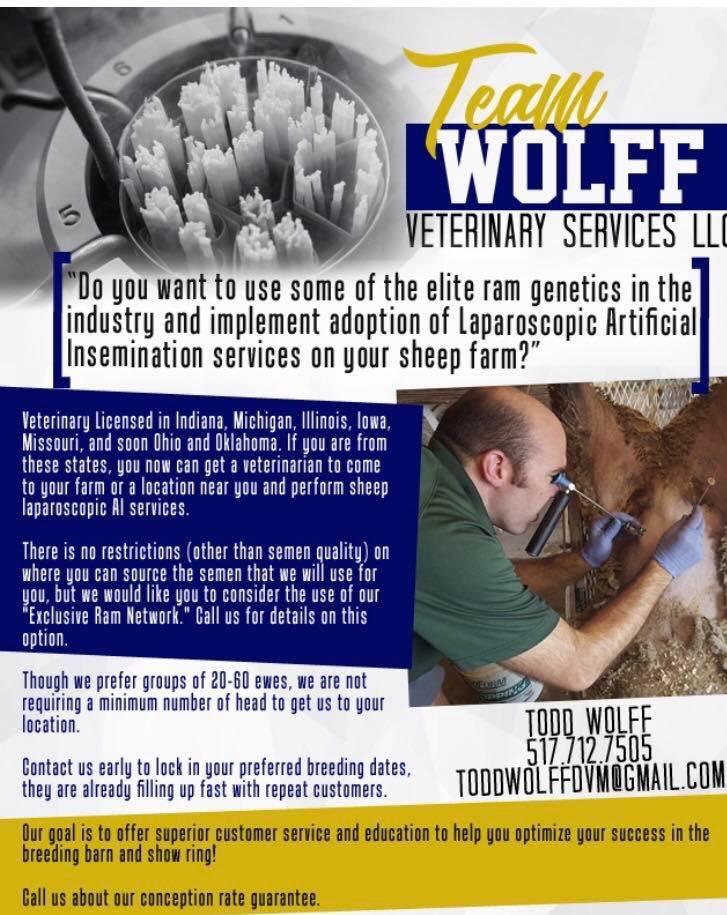 KingFisher
Posted: June 1, 2019

Great Lakes Lamb
Posted: June 1, 2019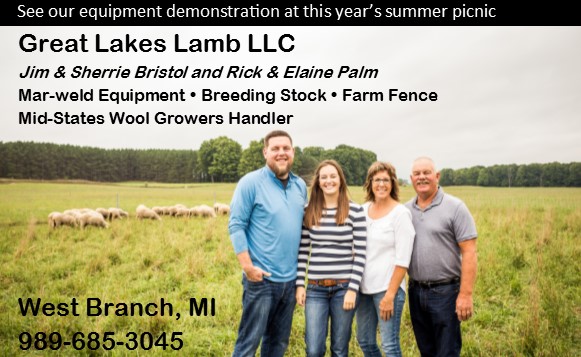 Pharo
Posted: May 31, 2019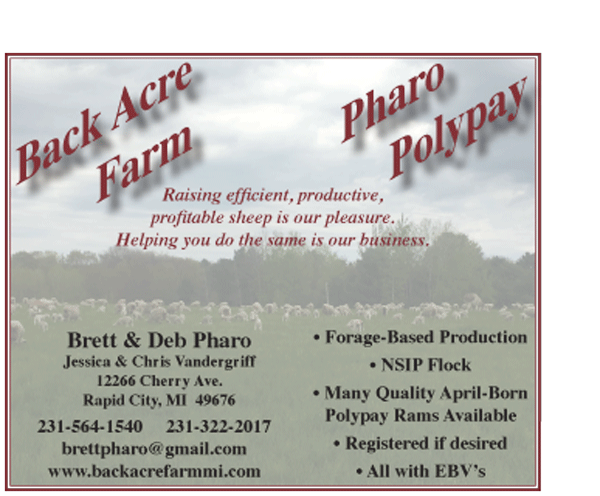 United Producers Sales Schedule
Posted: March 14, 2019
Bosch Cover Crop Seeds
Posted: March 14, 2019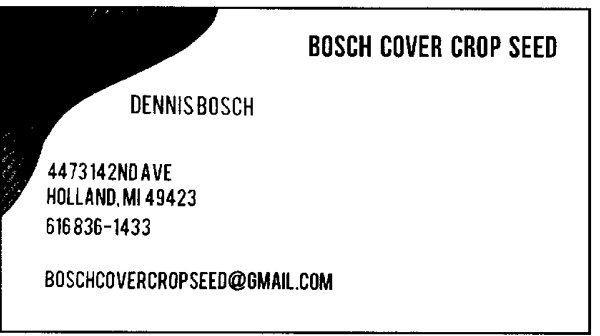 Mid-States Supplies
Posted: December 18, 2018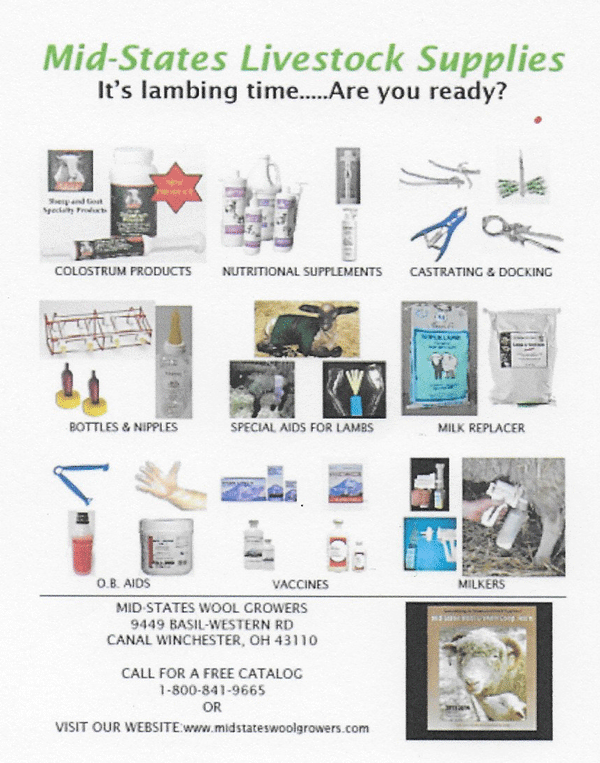 United Producers – Sheep Supplies
Posted: April 4, 2016
Pickle Street Veterinary Services
Posted: April 4, 2016