Submission Guidelines:
An ad for the newsletter and webpage can be submitted by mail or email to:
Pat Schloss
5420 Farrell Rd
Dexter, MI 48130
(413-548-4445)
pdschloss@gmail.com
and paid for by a mailed check.
classified ads can be 30 words or less
A member of the MSPA can place a free classified ad on the MSPA web page for three months.  The ad can be cancelled at any time and replaced with a new one.  Ads will be removed from the page after three months.
An ad should be sent to mbenne@frontier.com.  The ad needs to be thirty words or less.
Advertising Rates:
Member
Non-Member
Full page:
$95.00
$100.00
Half page:
$55.00
$60.00
Quarter page:
$32.00
$35.00
Business card:
(4 issues)
$22.00
$25.00
Classified ad:
$8.00
$10.00
Sheep for Sale
Posted: July 30, 2019
Due to health reasons, we are selling the sheep. 30 high producing ewes, $200 each. 20 ewe lambs, $250 each. 2 2-yr. old rams, 5 ram lambs. Available August 15th. Contact Larry Hagadorn, 989-350-6843 or 989-350-6844.
Romney Sheep For Sale
Posted: July 2, 2019
Romney sheep for sale
10 Ewes 1 to 6 years old, all white ewes with black factor.
4 Ewe lambs born 2019, White and natural colored (black).
Contact: Willis Plank, Hillsdale, MI 517-437-2984 or willis@luckybuck.com
Benne
Posted: June 2, 2019
FREE: Two gallons of formaldehyde, never opened.  mbenne@frontier.com 
Reau
Posted: June 1, 2019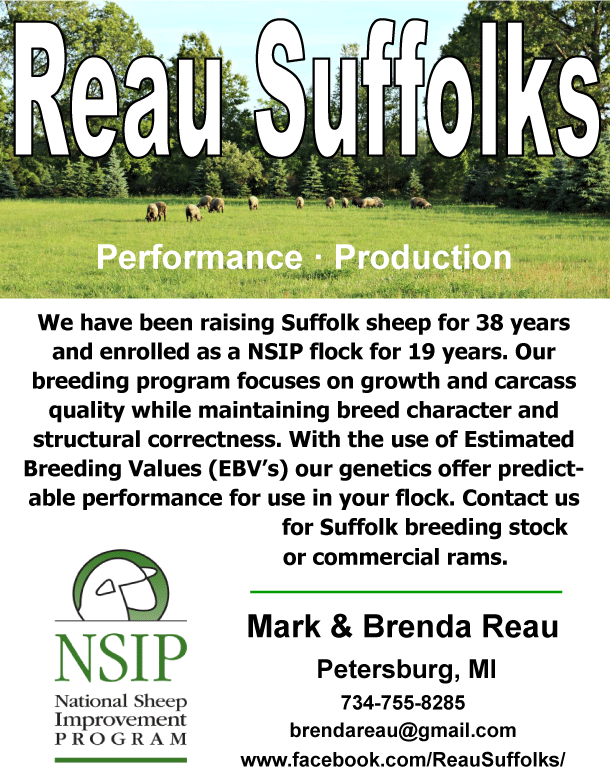 Dingerson
Posted: June 1, 2019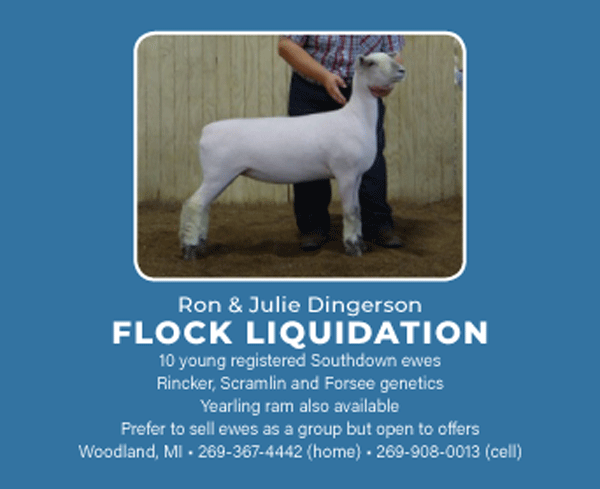 Culham
Posted: June 1, 2019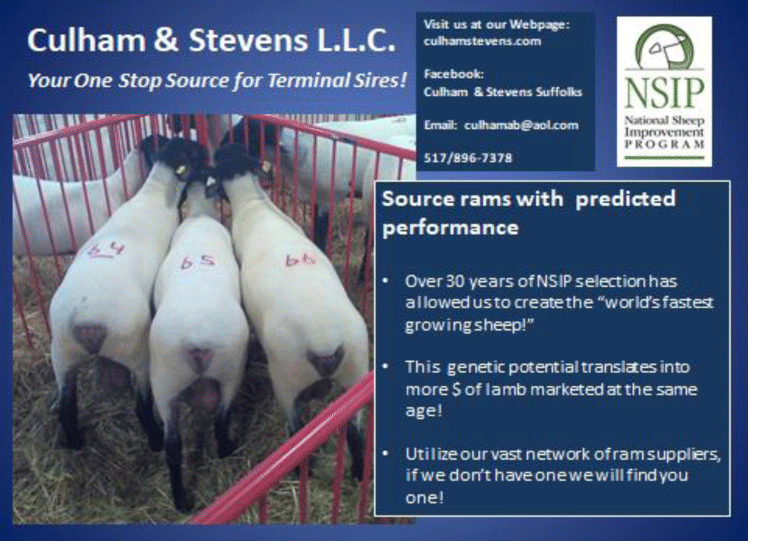 APSA
Posted: June 1, 2019
Barron
Posted: June 1, 2019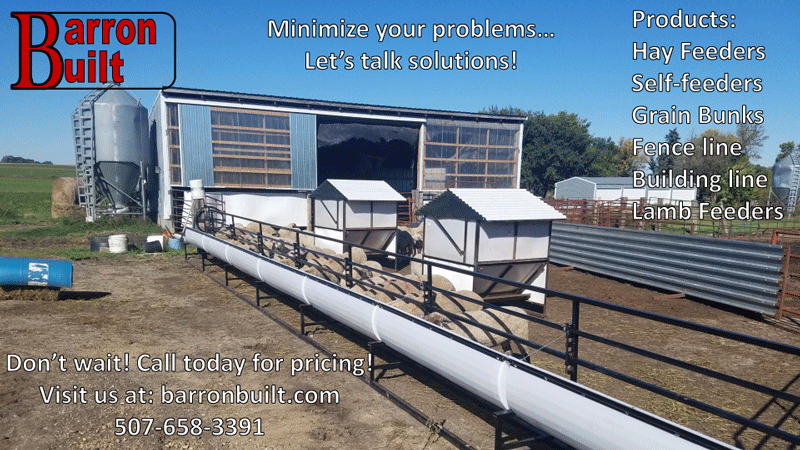 de grins
Posted: June 1, 2019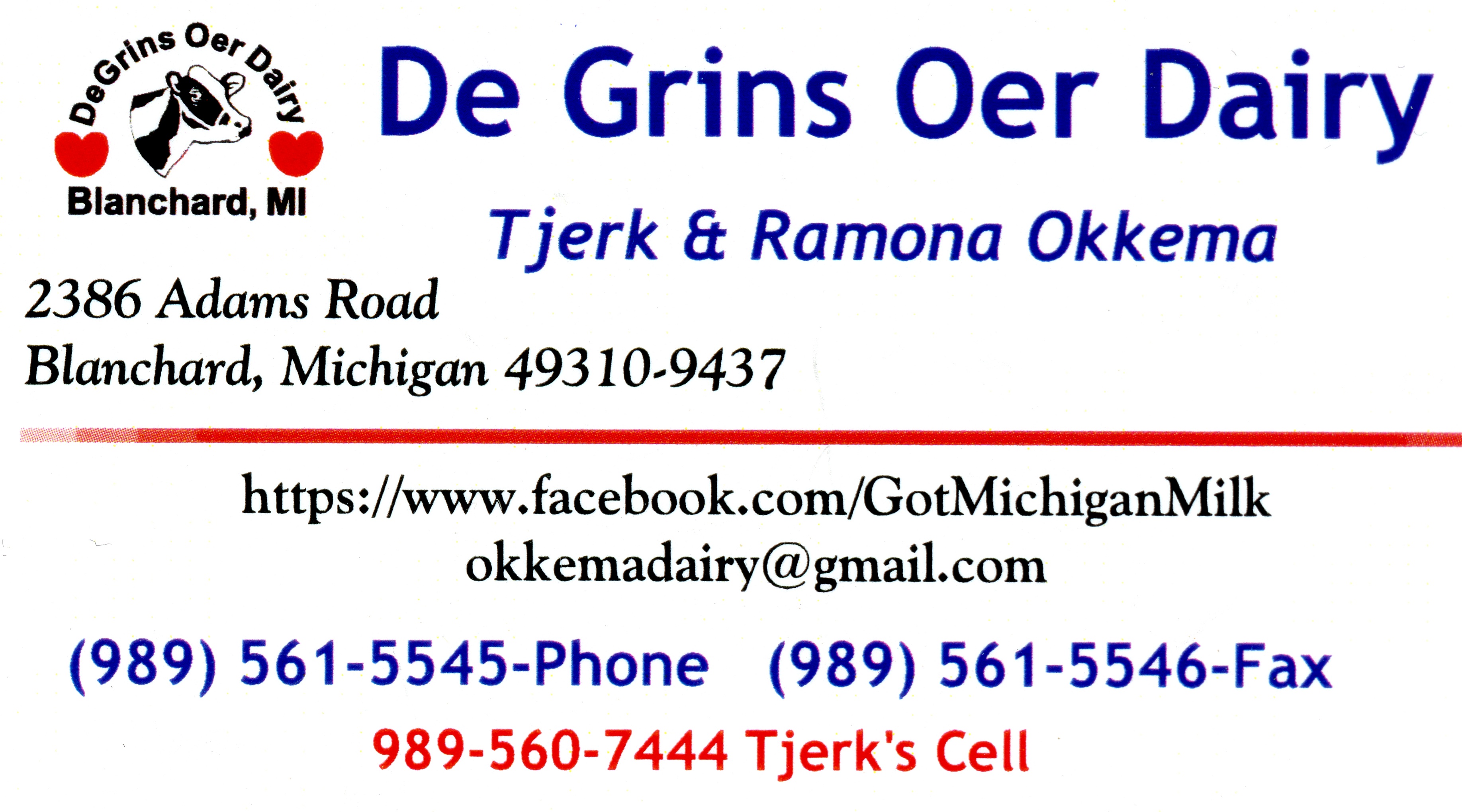 NSIP
Posted: June 1, 2019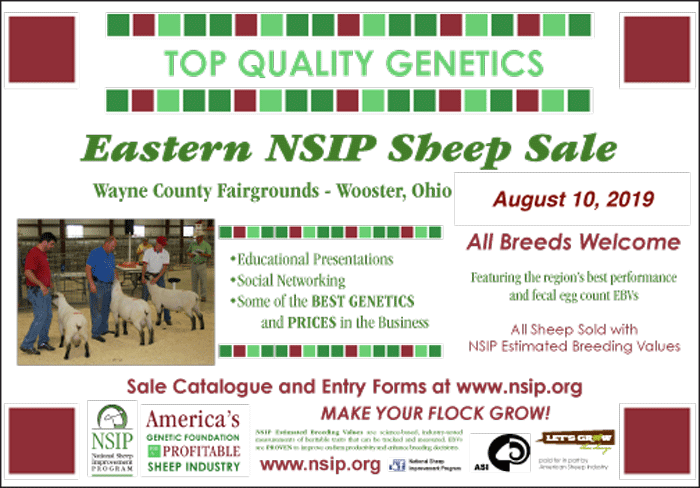 Fiber Fest
Posted: June 1, 2019
Maple Hill
Posted: June 1, 2019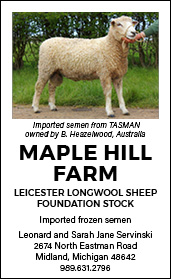 Wolff
Posted: June 1, 2019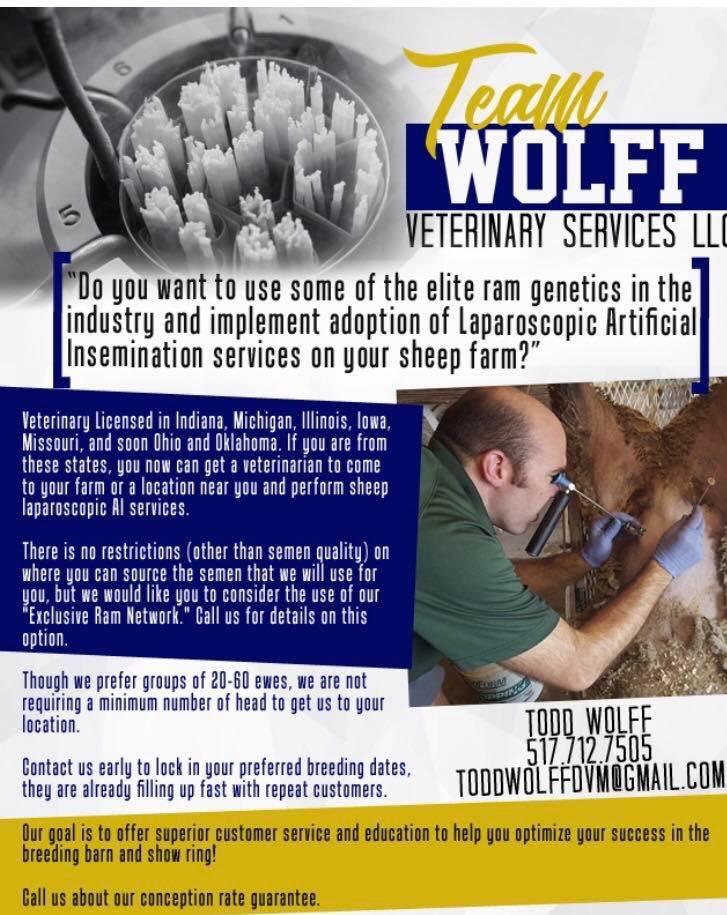 KingFisher
Posted: June 1, 2019

Great Lakes Lamb
Posted: June 1, 2019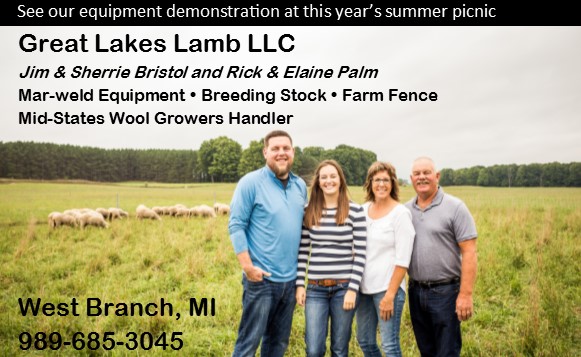 Pharo
Posted: May 31, 2019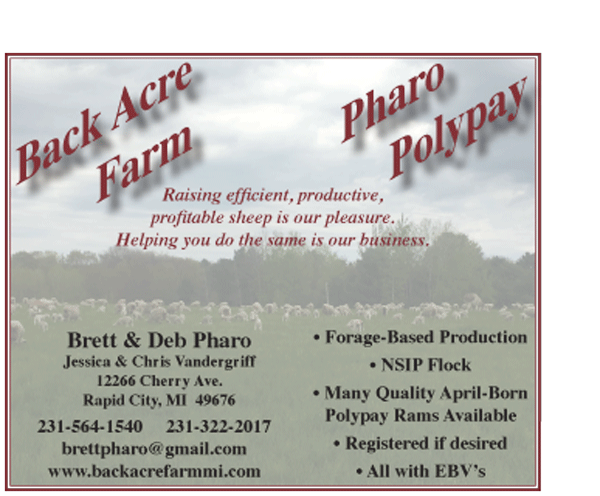 Border Collie Puppies For Sale
Posted: May 28, 2019
Pure bred Border Collie pups.  Wormed and first shots given.  Asking $400.  Contact Jim Chapman 989-464-6369 (cell) or 989-884-2057.
Bale Wrapper for Sale
Posted: March 21, 2019
Farm King bale wrapper for sale. Purchased new 2017, wrapped 150 bales. Stored inside. 3-pt. Comes with bale tipper, digital wrap counter. Does 4X4, 4X5, 5X5 size. $3400. Jeff Berens, 616-886-1906.
United Producers Sales Schedule
Posted: March 14, 2019
Bosch Cover Crop Seeds
Posted: March 14, 2019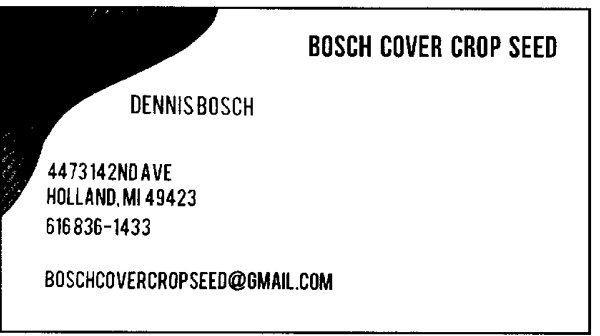 Mid-States Supplies
Posted: December 18, 2018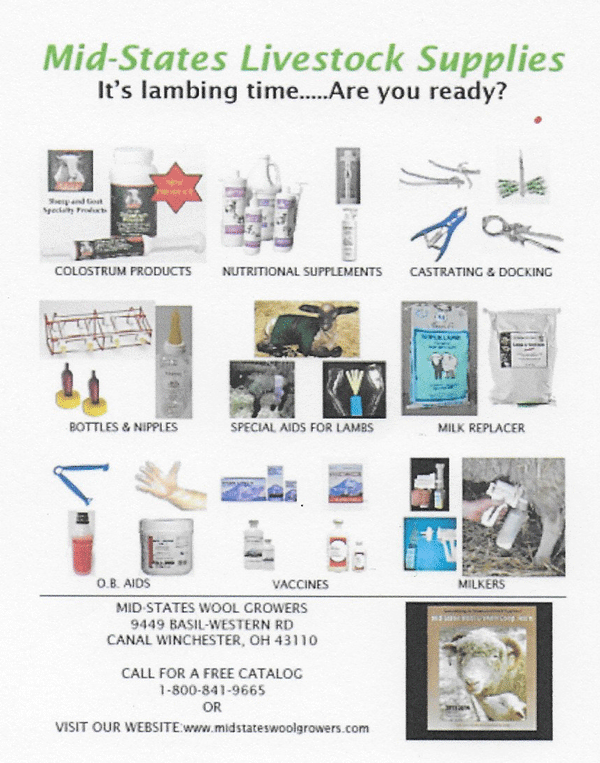 United Producers – Sheep Supplies
Posted: April 4, 2016
Pickle Street Veterinary Services
Posted: April 4, 2016