Participants at the 2020 Shepherds Weekend enjoyed attending informational sessions, conferring with trade show representatives and socializing with fellow sheep producers at the annual affair held in Lansing on January 3-5.
MSPA Awards
Club Lamb Producer of the year:    The Scovill Family of Laingsburg, Michigan
Purebred Producer of the year:       Matt Scramlin of Holly, Michigan
Service to the Sheep Industry:         Doug Hoolsema of Melvin, Michigan
Retiring MSPA Board Members
MSPA extends a big thanks to Karen Scovill, Matt Scramlin and Jim Bristol for their contributions to the work of the MSPA Board.
Newly Elected MSPA Board Members
Heather Ludlam, Pat Schloss, Nick Berens, Alex Scovill and Dave Meeuwse were elected to serve as MSPA Board members.
MSPA Board Officers
President:           Ben Bartlett
Vice President:  Heather Ludlam
Treasurer:           Pat Schloss
Secretary:            Karen Scovill
Rex Hannewald Innovation Grant Winners
The first place winner was Tony Wernette.  He received $1000 to continue is research on using copper for internal parasite control.  He also received a free trip to the American Lamb Industry Association's annual meeting in Arizona.
Cameron Lauwers was the runner up and received $500 to continue his work on improving sheep housing and handling designs.
The 2020 winners of Warm & Wooly were:
Yarn Skeins
1st place – Kelly Brandt
2nd place – Penny Swearingen
Knitting & Crochet
1st place – Penny Swearingen – long vest
2nd place – Penny Swearingen – cap
Felting
1st place – Kelly Brandt – slippers
2nd place – Kelly Brandt – shawl
Weaving
1st place – Martha Town – blanket
2nd place – Kelly Brandt – bookmark
Other
1st place – Letty Klein – braided rug
2nd place – Kelly Brandt – pillow
Thanks to Carol Densmore for judging this year.  We hope to see more entries next year, including entries for Youth!  We also encourage Novice entries from adults & youth who are learning new fiber arts!
Thanks to ASI for Wool Outreach funds so we can have entries judged and award cash prizes.

Thanks to MSPA for support and a wonderful display space that is enjoyed by MSPA members as well as by Hotel guests and staff.  We love showing off what can be done with the wool produced on our farms!
Kelly Brandt & Martha Town

MSPA Scholarship Winners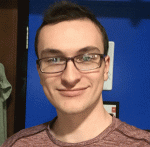 Joe Ludlam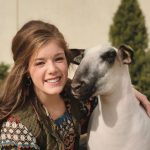 Caitlin Henne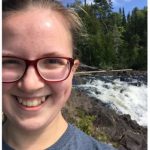 Mary Schloss
Sheep Proficiency Winners
FFA  – Cody Roehm – Saline FFA
4-H Senior  – Levi Couch – Monroe County
4-H Junior  – Emma Tebow – Menominee County